Online Bachelor's in Business Degree Program
The global business environment needs leaders who can use their creative vision and knowledge, and business skills to prepare for the future. The online Bachelor of Science in Business from the College of Business at the University of Colorado Colorado Springs (UCCS) shapes you into a well-rounded professional through experiential learning and award-winning faculty with real-world experience.  
You will expand your knowledge in several business units, like communication, finance, accounting, information systems, leadership and more. Throughout this degree program, you will learn to work collaboratively with peers as you gain valuable experience working on practical projects that build relevant, career-focused skills.   
From College to Career
Solve complex problems in a fast-paced business environment
Analyze information to make sound business recommendations
Build a foundation of knowledge you can apply to your career
Work collaboratively with others to make ethical and socially responsible business decisions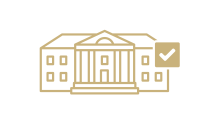 Program at a Glance
Degree Program:
Bachelor of Science in Business
Offered By:

Tuition:
Cost Per Credit:
$687*
*Approximate tuition per credit hour based on the number of credits taken
Priority Application Deadline:
BS in Business Program Details
When you earn a BS in Business online from UCCS, you open the door to a wide range of career paths and opportunities to use your versatile business skills and knowledge. The broad business foundation you'll gain can help you launch your career in a variety of growing industries and business units. Each course provides you with the collaborative, innovative, and industry-relevant training you need to stand out as a business professional.
The UCCS College of Business is also home to the Daniels Fund Ethics Initiative Collegiate Program, which is a resource for principle-based ethics education for students, educators, and the business community.
Learning Objectives
Critically analyze business data
Implement global marketing strategies
Create innovative solutions to business problems
Communicate effectively with a variety of audiences
Gain insights from financial data to drive business decisions
View business operations from a global perspective
Take on leadership roles within a team
Gain Practical Experience
At UCCS Online, we know that it's not enough to simply learn business theories in a classroom — you need experience putting those theories into practice in a real-world business environment. That's why you will participate in the R.O.A.R. career preparation program to help you make the transition from college to career. The R.O.A.R. program includes three phases of courses that focus on career exploration, planning, networking, mentorship, and more. You'll gain practical experience through internships and learn from industry-experienced faculty and business executives who understand what employers are looking for in the next generation of business leaders.
Emphasis in Business Administration
The Bachelor of Science in Business curriculum has an emphasis in business administration, meaning you'll gain a comprehensive skill set and body of knowledge for your next move, whether it's a specific career path or a graduate program.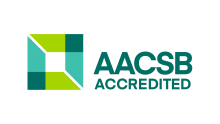 AACSB Accreditation 
The UCCS College of Business is accredited by AACSB International, a global nonprofit association that is committed to providing excellence in education for future business leaders. This accreditation represents the highest standard of achievement for business schools, with less than five percent of the world's business programs obtaining AACSB accreditation. As an AACSB accredited degree, our online BS in Business program must meet rigorous academic standards and commit to providing high-quality education through strategic curriculum design and dynamic thought leadership. When you earn your business degree from an AACSB accredited program, you'll graduate with the confidence that you've received the best business education available and the credentials employers value.
Bachelor's in Business Curriculum Overview
The BS in Business from UCCS requires a total of 120 credits, including general education, core business, and emphasis requirements. Of those 120 credits, you must complete a minimum of 30 credits as a UCCS College of Business student.  A minimum of 45 credits must be upper-division coursework.
Most courses in the online BS in Business program are offered in a 16-week format with some courses available in a flexible 8-week format. With a full course load, you can complete this program in approximately four years if you do not transfer in any credits. Courses are designed to help you learn about your specific areas of interest and practice relevant business skills.
If you have already earned your associate degree, you may consider transferring to UCCS's online Bachelor of Science in Business, where you will receive a personalized transfer credit evaluation to determine how your transfer credits can be applied to the program.
Sample Courses
MGMT 3300 Intro to Management & Organization
An introductory study of management fundamentals and organizational behavior. How individuals adapt to organizations; how managers motivate and lead in work situations; how organizations are designed and managed.
MKTG 3000 Principles of Marketing
Analytical survey of issues involved with the development and exchange of goods and services. Takes a marketing management approach in solving problems related to product planning, channels of distribution, pricing and promotion. Emphasizes the role of marketing in responding to changing environmental conditions.
INFS 3000 Information Systems & Business Intelligence Impact on Business
Study of how information and data are used in business. Shows students how information systems and their data support critical operations to drive today's critical strategic business decisions. The elements of the supporting information technology are studied and the direct application of data in business intelligence in specific business situations is discussed. Integral to the class, students will study the impacts of cyber security and business intelligence on business by undertaking a practical business scenario leveraging business intelligence tools and techniques.
Business Degree Career Paths 
Business degrees are popular due largely to their versatility and career-focused education. Earning a bachelor's degree in business can help you launch or continue your career in management, marketing, human resources, information technology, finance and more.  
In general, employment in management-related roles is growing. From 2021 to 2031, experts estimate employment will grow 8 percent[1] with 883,900 new jobs expected over the decade, and there will also be a growing need to replace workers who permanently leave their jobs for various reasons. Business and financial occupations are also expected to grow 7 percent from 2021 to 2031.[2] Below is an overview of the median salary in the United States as of 2021 for common entry-level business roles.
Data retrieved from the Bureau of Labor Statistics.

Sales Managers
 $127,490

Human Resource Specialists
 $62,290

Purchasing Managers, Buyers, and Purchasing Agents
$75,410

Training and Development Specialists
$61,570

Project Management Specialists
$94,500

Fundraisers
$60,660

Financial Analysts
$95,570

Marketing Specialists / Market Research Analysts
$63,920

Computer Systems Analysts
$99,270
What Can I Do with a Bachelor's in Business Degree?
After graduation, you have significant flexibility with multiple options for how you use your bachelor's in business degree:
Pursue a more advanced role in your current career path.
Enter the workforce and pursue an entry-level role in a wide range of industries and business units.
Begin a graduate-level degree program, such as a Master of Business Administration (MBA), Master of Science in Marketing, or another area of study. Advanced education can prepare you for executive-level leadership, teaching roles, or research.
Become your own boss and maximize your new entrepreneurial skills by starting your own business.
As a graduate of the BS in Business program, you will have the comprehensive business foundation to pursue your goals, whether you want to launch your business career or continue into an advanced degree.
Admissions 
Our enrollment team is here to guide you through the application process and answer questions about admission requirements, application deadlines, start dates, financial aid, student support, university resources, and more.
Admissions requirements vary depending on your status as a first-time college student (freshman) or a transfer student.
If you have additional questions about admission requirements for the Bachelor's in Business program or would like help starting an application, connect with our Enrollment Team for more details.
Grade Point Average (GPA): 3.25+
Class Rank: Top 50%
Additional: Attention will be paid to cumulative GPA, strength of curriculum, grade trends, and academic course rigor (HEAR).
Alternate Criteria for Applicants w/ Test Scores Who Don't Meet GPA:
ACT: 21
Composite SAT: 1150 Composite
Business: 3.0 GPA with College Algebra & College Composition Passes Successfully
General: Students with less than 24 credit hours to transfer will be reviewed per freshman admission requirements.
Transfer students must meet a minimum GPA requirement, which varies according to the hours of collegiate work completed, the type of institution in which the coursework was taken, and the specific program to which the student applies. Please refer to the Transfer Admission Requirements chart below for details.
Work in progress at the time of application cannot be considered in computing the cumulative average. As there are some schools and colleges at UCCS which require a higher GPA for transfer, students are urged to investigate specific requirements.
Students who successfully complete a state-guaranteed general education course will receive transfer credits applied to graduation requirements in all majors unless a specific statewide Articulation Agreement exists. Currently Colorado has several approved statewide articulation agreements in business, engineering, elementary teacher education, and nursing. Information about the state-guaranteed transfer program and articulation agreements is available on the Colorado Department of Higher Education website.
UCCS will honor the transfer of an associate of arts (AA) degree and the associate of science (AS) degree earned at a Colorado public institution that offers AA or AS degrees. A student who earns an AA or AS with a grade of "C" or better in all courses will transfer with junior standing into any Letters, Arts and Sciences (LAS) degree program offered by UCCS. The credits earned in the associate degree program will apply at minimum to 35 credits.
UCCS will evaluate credit for Advanced Placement, International Baccalaureate, and alternate sources of credit following its standard policy.
Tuition & Fees 
At UCCS Online, we strive to keep our tuition costs affordable so that you can get a world-class education that fits your budget. When you earn a degree, you're not simply getting a diploma — you're making a lifelong investment in yourself and empowering your future career. We know that affordability is an important factor, and that's why we're here to help you explore all of the options available to fund your education.
Our Enrollment Team can answer any of your questions about tuition and financial aid, help you take care of the paperwork, and make sure you're able to focus on reaching your goals. From financial aid and scholarships to tuition assistance programs, we'll work with you to find the best way to finance your UCCS Online degree.
Application fee: $50  
We encourage you to use our Tuition Estimator for an approximation of the total cost of your degree. You can also contact our Enrollment Team for more details.
UCCS Online is military-friendly and committed to providing service members and their families with a high-quality education that fits their distinct needs. As a UCCS Online student, you will have access to the UCCS Veteran and Military Affairs, which connects veteran, active duty, reservist, National Guard, and dependent students with fundamental support, services, and resources to ensure academic and professional success.
Our veteran and military students may use both veterans benefits and financial aid to pay for their education. Military benefits with UCCS Online include:
Waived application fee
GI Bill benefits
Potential to be awarded credit hours for military training and experience
Free tutoring and academic support
Connect with our Enrollment Team to learn more about the benefits and financial assistance available to military and veteran students.
Financial aid is available for eligible students to use toward paying educational costs while enrolled in a UCCS Online program. To determine your eligibility and apply for financial aid, you'll need to fill out the Free Application for Federal Student Aid (FAFSA). When you submit your FAFSA, you will be considered for three types of aid: grants, work-study, and student loans. To be considered for federal financial aid, you will need to apply early and annually.
Once you are admitted to the University of Colorado, you'll have access to our internal scholarship portal where you can view and apply to many funding opportunities offered by the university. Scholarship opportunities typically require an application and may have specific eligibility requirements related to a student's academic merit, financial need, community service, work experience, and more.
Apply Now
As you consider an online education, we understand that it's important for you to know that you're getting a high-quality, affordable, and flexible online education that helps you reach your goals. That's why our team of Enrollment Navigators is available to offer guidance and answer any questions that you may have about our degree programs, financial aid options, transfer information, admissions requirements, and more.
Whether you want to talk through your degree plans, learn more about a specific program, or start your application, our Enrollment Navigators will provide friendly support as you decide if UCCS Online is the right fit for your future.
Frequently Asked Questions
The BS in Business program from the UCCS College of Business is offered fully online, which means you will not be required to take any courses at our Colorado Springs campus. Our fully online classes are recorded rather than live streamed, so you'll be able to learn on your schedule. You'll take the same courses from our industry-experienced faculty as you would on campus, but with the flexibility you need to balance your classes with full-time work or family commitments.
Our asynchronous courses and innovative online learning technologies give you access to the best education that the UCCS has to offer at the time and place that's right for you. You'll be able to share ideas with your classmates, collaborate on projects, and connect directly with faculty through Canvas, our easy-to-use remote learning platform. When you graduate, you'll receive a Bachelor of Science in Business diploma from the University of Colorado Colorado Springs without any indication that you've earned your degree online.
Online learning will offer you the flexibility to study at the place and time that works best for you. You can choose a pace that is sustainable for your lifestyle, which can help you take into account your current career, family, and commitments outside of school.
Additionally, at the University of Colorado, our online programs are taught by the same faculty who teach on campus, which means you're earning the same high quality degree as traditional students at the University of Colorado, and your diploma will not mention that your degree was earned online.
Online courses at the University of Colorado are taught by the same professors that teach in-person classes. This ensures that you are receiving the same education and learning experiences as on-campus students. The primary difference is with the delivery format. Your online courses will all be taught in Canvas, the Learning Management System (LMS). You will be responsible for logging in, accessing course content, and completing any requirements of the course. All of your coursework will be completed online with support from your professors.
The Career Development Center helps students with coaching, resume reviews, mock interviews, and connections to real career opportunities. Experiential learning is also a large part of the Bachelor of Science in Business program. Through internships, you'll gain valuable work experience that gives you the opportunity to practice and refine skills you will need in business-related career paths. You also get a chance to "test drive" areas that interest you and network with people who can become a valuable resource to you as you grow your career.
Business degrees are attractive to both employers and students because of their versatility. According to the National Association of Colleges and Employers, business degrees make up over half of the top 10 majors wanted by employers as of 2018.[3] Undergraduate business degrees teach students in-demand skills applicable for human resources, management, information systems, accounting, purchasing and more, in addition to soft skills they can apply to any industry. Graduates will be prepared to launch a new career, continue their education in a master's degree program, or even start their own business.