Education is an Investment in Yourself
Earning your degree online from the University of Colorado Colorado Springs is a great way to invest in yourself, your career, and your future. UCCS Online delivers the same high-quality degree programs offered on our campuses, in an online format designed for working professionals, busy parents, and anyone who needs the flexibility to learn in a way that fits their lifestyle.
Featuring more than 70 online degree programs and certificates, you'll have access to the same award-winning faculty, curriculum, and networking opportunities that make the University of Colorado Colorado Springs a nationally recognized university and a trusted name in education by employers worldwide.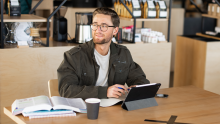 UCCS Online Tuition
The cost of tuition will vary based on the degree program you select.
Please view the program page for your program of interest to get an accurate cost per credit hour. Just like on campus, there are a variety of factors that may influence the cost per credit hour and the total cost of tuition including degree level (undergraduate or graduate), where you live (in-state or out-of-state), home campus, and the college or school offering your degree program of choice. Additional online, department, and application fees may also apply.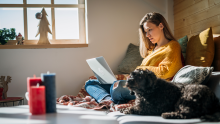 Easy and Affordable Access to Textbooks
On or before the first day of class, students will receive all required physical and digital course materials without having to place individual orders or pay out of pocket.
All students are automatically enrolled in the TAAP program with the option to "TAAP out." The program will provide recommendations to TAAP out if the individual course material item(s) are less than the total credit hour cost (TAAP cost). Students have the option of TAAPing back into the program once TAAPed out, up until the TAAP out deadline.
What are the costs?
The TAAP cost is calculated on a $22 plus tax flat amount per credit hour, regardless of how much each individual textbook costs. Financial aid and special accounts to be announced. Learn more about the TAAP and textbook affordability.
Financial Aid
One of the most common ways students pay for higher education is with Federal Student Aid or Financial Aid. Financial aid is available for eligible students to use toward paying educational costs while enrolled in an online program at the University of Colorado. To determine eligibility and apply for financial aid you must fill out the Free Application for Federal Student Aid (FAFSA). Once you submit your application you will be considered for three types of financial aid: grants, work-study, and student loans. Separate application forms are not required to be considered for these types of aid. You must apply early and annually to be considered.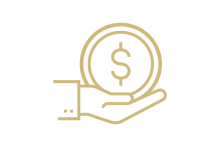 College Opportunity Fund
College Opportunity Fund
The College Opportunity Fund (COF), created by the Colorado Legislature, provides a stipend to eligible undergraduate students paying in-state tuition. The stipend pays a portion of your total in-state tuition for eligible undergraduate students who attend a public Colorado institution or a participating private institution. Eligible undergraduate students must be admitted and enrolled at a participating institution to use the stipend for eligible undergraduate classes.
The stipend is paid to the institution on a per-credit-hour basis, and the credit-hour amount is set annually by the General Assembly. Please check the official state College Opportunity Fund website for the current amount. You can also visit the Office of the Registrar to learn more about COF.
Who is eligible for COF?
Students must meet all of the below-listed criteria to qualify:
Undergraduate student pursuing an undergraduate degree or undergraduate program
Classified as a Colorado resident*
Admitted and enrolled at a Colorado public institution (UCCS) or a participating private institution
For more information about COF, visit the College Opportunity Fund Website.
* If you are not currently classified as a Colorado resident, please refer to our website regarding the petition process.
How to Apply for COF
You only need to apply for COF once.
Go to the COF Application website
When applying for COF, enter the following information. Information entered must match your UCCS record. If the information you enter isn't an exact match, your COF account will NOT link to your UCCS account*.

Name
Date of Birth
Social Security Number**

Once your application has been processed (48-72 hours after submission), you'll be able to authorize your COF in your UCCS Portal.
* Please refer to the COF Troubleshooting section below for more information
** If you included your Social Security Number on your Admissions Application, you must include it on your COF application
Scholarships
After you have been admitted to the University of Colorado, you will be able to coordinate any scholarships you've been awarded via our internal scholarship portal. Once you're there, you can also view the many funding opportunities offered exclusively to University of Colorado students.