Online Master's in Communication Program Overview
Earn a master's degree that's flexible and adaptable to your career aspirations. The 100% online Master of Arts in Communication offered by the University of Colorado Colorado Springs (UCCS) helps you build strategic communication skills with applications in a wide variety of industries and jobs. Our faculty are highly skilled practitioners in the field with industry connections and award-winning publications.
Marketing, public relations, human resources, and management positions are some of the career paths communication graduates pursue, but this degree has countless applications. With the option to choose a thesis track or a capstone track, the MA in Communication can be customized to your goals and interests, such as research and scholarship or hands-on projects.
Study fully online – immediately apply what you learn
Get an education focused on professional communication in virtual work environments
Learn to build an organization or industry's visibility and credibility online
Customize your focus with elective courses tailored to your interests
Program at a Glance
Degree Program:
Master of Arts in Communication
Offered By:

Tuition:
Cost Per Credit:
$788*
*Approximate tuition per credit hour based on the number of credits taken
Priority Application Deadline:
Career Data
Every industry needs skilled communicators. A communication degree can position you for several career pathways, from marketing to C-suite executive leadership. According to the Bureau of Labor Statistics, 23% of people employed in the communications field have an advanced degree.*
Communication professionals work in all kinds of occupational fields, including:
Management, human resources, and business operations
Marketing, sales and public relations
Art, design, entertainment, sports, and media
Education and teaching
Advertising, Promotions, and
Marketing Managers
$133,380*
Postsecondary Teachers
$79,640*
Marketing Specialists and
Market Research Analysts
$63,920*
Public Relations and
Fundraising Managers
$98,100*
Management Analysts and
Consultants
$93,000*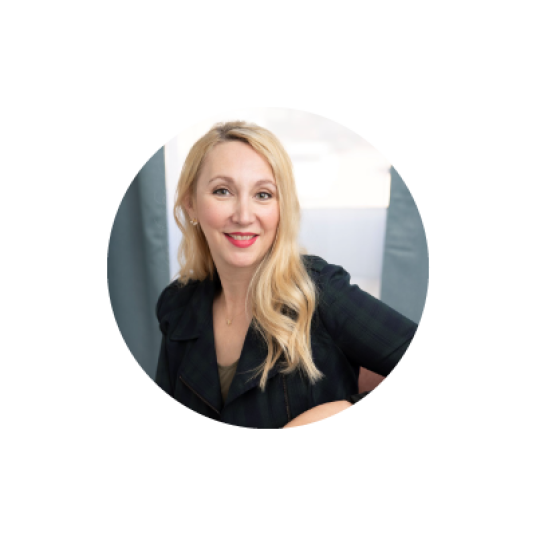 MA in Communication Curriculum Overview
The Master's in Communication online program offers courses in a wide array of topics so you can choose the perfect mix for your career goals and aspirations. From social media management to workplace communication, experienced faculty teach courses that give you hands-on assignments and opportunities to develop skills for real-world application.  
Courses are eight (8) weeks long and offered fully online with no in-person requirements. Students can choose a thesis or a capstone pathway for the program. Both options require 33 credit hours, but thesis students take six (6) thesis credits, requiring one fewer elective and no capstone course.  
Capstone Pathway: Take COMM 6050 and complete a final project.  
Thesis Pathway: Develop a thesis proposal and if approved, complete a master's thesis.   
A sample degree pathway available to prospective students can help you visualize the schedule of courses throughout the program.
What will you learn?
Communication theory and data for all kinds of industries and contexts
How to present your oral and written ideas creatively, effectively and ethically
Strategies for using research and data to analyze, gain insights, and provide solutions
Persuasion, professionalism, and ethics in written communication
Communication approaches for a diverse audience
Foundational skills that you can use for your entire career
COMM 5010: Communication Theories in Contemporary Contexts
COMM 6030: Research as Problem Solving
COMM 6040: Drawing Insights from Data
COMM 6050: Communication Graduate Capstone Experience

NOTE: COMM 6050 is not required with thesis path
COMM 5050: Managing Social Media
COMM 5190: Advanced Virtual Presentations
COMM 5230: Crisis Communication
COMM 5330: Gender and Leadership
COMM 5250: Conflict and Negotiation
COMM 5350: Integrated Marketing Communication
COMM 5600: Virtual Teams
COMM 5770: Leadership Communication in a Global Environment
COMM 5820: Multicultural Diversity and Workplace Communication
COMM 5950: Seminar in Leadership and Organizational Change
COMM 6020: Communication Research Practicum
COMM 6090: Emerging Communication Technologies
COMM 6140: Media Effects
COMM 6160: Creating a Learning Organization
COMM 6180: Virtual Training and Facilitation
COMM 6250: Problems in Communication*
COMM 6250: Video Production for Social Media*
COMM 6250: Storytelling for Strategic Leadership*
COMM 6250: Sports Media*
COMM 6690: Internship in Communication (Graduate Level)
COMM 6740: Entertainment Theory and Research
COMM 9500: Independent Study in Communication - Graduate Level (Instructor approval required)


*COMM 6250 is a special topics course with multiple options in 2023-24.
The course focuses on social media use in strategic communication. Students will learn how to manage themselves and others in a digital landscape, about the strategic use of social media, tactics for content creation and engagement, and how to measure campaign success.
This course is an overview of a broad range of media theories that have examined media as a social force, that have explored factors affecting individuals' selection and perceptions of media messages, and that have studied how media affect viewers' attitudes, beliefs, and behaviors.
This course provides you with the knowledge and skills to create holistic and integrated strategic communication and brand campaigns by focusing on strategies used in contemporary organizational practices. The course highlights diverse communication tactics and mediums including traditional and social media advertising, public relations, and digital communication. This course is excellent for anyone interested in creating and evaluating effective communication campaigns that span the entirety of an organization, from internal stakeholders such as employees to local and global external audiences.
*Data retrieved from the Bureau of Labor Statistics (BLS); Median Annual Wage (2021)
What can I do with a master's degree in communication?
Change or Grow Your Career | Show employers you're prepared to lead. If you're considering a move to another career path or a more advanced role, a communications degree equips you with written and oral communication skills, real-world projects and assignments, and foundational knowledge that can apply to a variety of roles from public relations to teaching.

Continue Your Education | Prepare for the next phase of your education in a doctoral degree program. Graduates from this program could consider earning a terminal degree in communication, leadership, business, media studies, or a similar area of study.
Tuition and Fees
At UCCS Online, we strive to keep our tuition costs affordable so that you can get a world-class education that fits your budget. When you earn a degree, you're not simply getting a diploma — you're making a lifelong investment in yourself and empowering your future career. We know that affordability is an important factor, and that's why we're here to help you explore all of the options available to fund your education.    
Our Enrollment Team can answer any of your questions about tuition and financial aid, help you take care of the paperwork, and make sure you're able to focus on reaching your goals. From financial aid and scholarships to tuition assistance programs, we'll work with you to find the best way to finance your degree.   
Students in the online MA in Communication program are eligible to apply for graduate assistantships. Currently there are 12 graduate assistantships ($2,000 each). Four of these assistantships come with a one-time $2,000 matching tuition reduction.
Admissions Information
You don't need to have an undergraduate degree in communication to be eligible or a good fit for this program. The MA in Communication program is relevant for anyone who wants to build skills in communication, leadership, and making data-driven communication decisions.
We want to make the admissions process accessible, inclusive, and relevant to your professional situation and goals. The GRE is not required for this program, and the writing samples we require in the application process can come from either scholarly or professional writing. For the application process, you will need:
A Tuition Classification Form (if you intend to claim in-state tuition eligibility)
Official transcripts from each college or university attended (overall GPA of 3.0 or higher expected)
A sample of scholarly or professional writing
A statement of purpose
$60 application fee
Students are admitted three times per year with start dates in Fall, Spring, and Summer terms.
Completion Time
The MA in Communication online program can be completed in as few as 24 months, depending on the course load you choose. Studying online can help you balance other commitments in your life, and we encourage students to have a plan for completing coursework alongside work, family, and other obligations they may have.
Take the Next Step in Your Career
Come with your unique experiences and expertise. Leave with the confidence to lead and drive change through communication.
Frequently Asked Questions (FAQs)
The demand for online graduate degrees in communication is fueled by the growing need for professionals with digital marketing skills, branding expertise, and knowledge of digital media. Burning Glass Technologies reported a 14% increase in job postings for marketing professionals with digital skills, including experience in social media, search engine optimization, and web analytics (2020). The report also states that demand for communication professionals with expertise in branding, digital media, and organizational communication is on the rise.
Besides the growing market for strong communicators, this field of study helps you build skills that you can use in every level of your career and in every position you occupy, even if it isn't directly connected to the field of communication.
No, you do not need to have a background in communication to earn your Master of Arts in Communication. Although many of our students have undergraduate degrees in communication like media studies and journalism, students from all backgrounds can benefit from this curriculum, including business, health sciences, and education.
We're here to help. We emphasize to all students that faculty members are here for them. As faculty seek to connect with you, feel free to use their flexible office hours or contact them if you need additional help. We also offer tutoring and connection opportunities with graduate peer mentors, along with ample resources for online students through UCCS.
A common barrier to success is time management, especially if you are working a full-time job. The online format offers more flexibility and the opportunity to develop better balance among your commitments, but having a plan for completing your studies each week can help you get on track to success early.
Our stated deadlines are as follows, but we admit students up to a week before the semester starts. We have also started admitting students mid-semester before Session B begins.
Fall Semester: Priority February 1; Final August 1
Spring Semester: Priority October 1; Final December 15
Summer Semester: Priority March 1; Final April 15
Online courses at the University of Colorado are taught by the same professors that teach in-person classes. This ensures that you are receiving the same education and learning experiences as on-campus students. The primary difference is with the delivery format. Your online courses will all be taught in Canvas, the Learning Management System (LMS). You will be responsible for logging in, accessing course content, and completing any requirements of the course.
The Master of Arts in Communication is offered fully online, which means you will not be required to take courses at our campus.