Online Bachelor's in Sociology Program Overview
Earn a degree that gives you options before and after graduation. The fully online Bachelor of Arts in Sociology offered by the College of Letters, Arts and Sciences gives you the option of choosing a double major in Psychology, Philosophy, Criminal Justice, or Women's and Ethnic Studies (WEST).
Sociology studies the interactions of institutions with social groups and individuals—including experiences, social changes, patterns, deviance, and social relationships that drive society. Taking both a scientific and humanistic perspective, you will learn to examine society's issues and problems and apply them to a broad range of career paths, from social work and research to criminology and public administration.
In the online sociology program, you'll learn to:
Think critically about the issues and problems you encounter
Communicate your knowledge of sociology clearly and effectively
Use theoretical perspectives to understand, analyze, and assess social experiences
Collect, analyze and interpret sociological data
Understand key social phenomena, like deviance, multiculturalism, structural inequality, and more
Each double major option allows you to create a dynamic learning experience and target your area of interest.
Program at a Glance
Degree Program:
Bachelor of Arts in Sociology
Offered By:

Tuition:
Cost Per Credit:
$622*
*Approximate tuition per credit hour based on the number of credits taken
BA in Sociology Program Details
The 120-credit-hour Bachelor of Arts in Sociology is designed to help students with previously earned credits complete their bachelor's degree. If you have earned 60 credits at UCCS or transfer in with an associate degree, this program takes approximately 24 months (two years) to complete.
The BA in Sociology program offers both synchronous and asynchronous courses. Most courses are asynchronous, meaning there are no set login times and you can complete your coursework at the time and place most convenient for you. All required sociology courses are available fully online.
The sociology courses in the program cover topics like childhood socialization, gender images, social problems, juvenile delinquency, criminology, sex and society, research and statistics, minority communities, families, and health. You'll graduate equipped with a body of knowledge for working in multiple industries and a new perspective on social problems and the people they affect. In the end, you will build skills for thinking deeply and critically about issues facing modern society and the individuals within. You'll also be prepared to pursue a related career path or continue your education in graduate school.
This online program is taught by faculty who also teach at the Colorado Springs campus. That means you're receiving the same high quality curriculum and instruction as students on campus.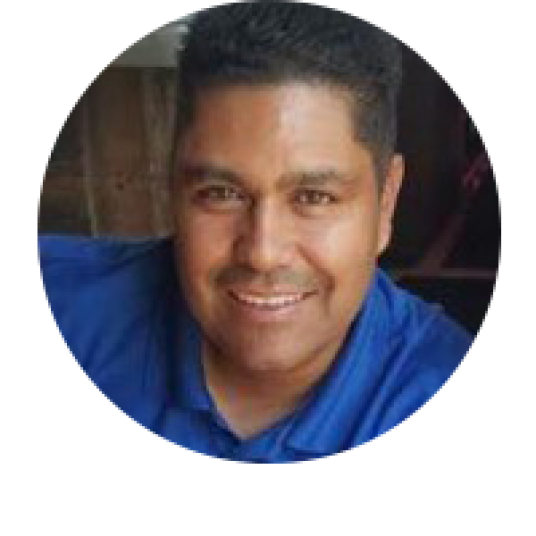 The BA in Sociology requires 120 credits. All required sociology classes are offered in the online format at least once during the calendar year; most are offered every semester, including summer. A variety of elective classes are also available online each semester.
If you live near the Colorado Springs area, you also have the option of taking a combination of online and in-person courses (including evening classes) to complete your degree.
During the program, you will be expected to take the Research Methods and Social Statistics courses in the same semester. Theory should be taken in your junior year of the program, while the capstone course should be taken in your senior year. The theory and capstone courses are not offered in the summer.
A survey of contemporary racial and ethnic group relations in the U.S. and globally. Includes discussion of the history and development of contemporary minority groups, emphasizing comparisons of social situations, discrimination, and cultural identity formations.
Study of the images of women and men in American society, relating these stereotypes to actual conditions and experiences of women and men.
Examines the processes and conditions that produce the systems of differences and privilege shaping our lived experiences. Critically analyzes the prevailing cultural ideologies surrounding class, race, gender, sexuality, and ability. Emphasizes awareness, respect, justice and resolution.
Sociology Degree Career Outlook
The median annual wage for sociologists in the United States in May 2021 was $92,910, according to the Bureau of Labor Statistics (BLS); however, this figure varied depending on the industry context. The annual wage for sociology professionals ranged from $60,770 to $135,420.
What Can I Do with a Bachelor's Degree in Sociology?
Sociology graduates can find career opportunities in several industries and positions. In addition to the sampling of roles below, graduates can also continue their education in graduate or law school.
Social worker
Human resource specialist
Law enforcement officer
Survey researcher
Statistician
Advanced Sociology Degrees
With an undergraduate degree, you can continue your education in a number of sociology or law school programs across the nation. Some students may choose to also pursue an advanced criminal justice or social work degree. However, most of our students chose our own Master of Arts in Sociology program and either go on to teach in our undergraduate sociology program or work on their Ph.D.
Many master's students also choose non-academic careers such as creating their own businesses, working for research firms, or finding jobs with non-profit organizations to help people in local communities. The University of Colorado's graduate programs can help you take steps toward an advanced career.
At UCCS Online, we strive to keep our tuition costs affordable so that you can get a world-class education that fits your budget. When you earn a degree, you're not simply getting a diploma — you're making a lifelong investment in yourself and empowering your future career. We know that affordability is an important factor, and that's why we're here to help you explore all of the options available to fund your education.
We're here to answer your questions about tuition and financial aid, help you take care of the paperwork, and make sure you're able to focus on reaching your goals. From financial aid and scholarships to corporate tuition assistance programs, we'll work with you to find the best way to finance your degree.
Application fees can vary based on the program, but there is typically a small fee that will be required upon submission of your application. Please reach out to an Enrollment Navigator for more information about any costs associated with your application.
You may be eligible to pursue scholarships. Each year, UCCS awards $100 million in financial aid, and you can explore options through the UCCS Financial Aid Office.
Interested in UCCS Online's sociology program? In the application, simply select the Bachelor of Arts in Sociology online program as you are filling out your application form. Since the department does not have separate admissions requirements, you can refer to UCCS Admissions for more information based on your status as a first-time student, returning student, or transfer student. To learn more or talk to our enrollment team, fill out the form included on this pagefill out the form included on this page.
Online learning offers the benefit of flexibility, with the option of taking a course load that meets your needs. This program can be completed in as little as 24 months if you transfer in previously earned credits and take a full course load. You also have the option of taking fewer credits and completing the program over more time.
Ready to Get Started?
Connect with UCCS's Enrollment Team to get more information about this in-demand online sociology bachelor's degree program.
Frequently Asked Questions (FAQs)
A sociology degree can give you plenty of professional flexibility, allowing you to enter a variety of industries and career paths where you can use your new knowledge and skills. An undergraduate sociology degree will give you knowledge and skills in critical thinking, writing, verbal communication, analysis and interpretation.
There are several fields and jobs you could pursue. Below is a list of some general career paths for graduates with a bachelor's degree in sociology.
Social Welfare
Government
Teaching
Social Science Research
Public Relations
Criminal Justice
Healthcare
Human Resources and Business Entities
Veterans Services
Note that some career paths may require additional training, certifications or education to qualify for practice.
No internship is required; however, students will complete a capstone project during their final year of the program. The sociology senior capstone course is designed to help you demonstrate your cumulative learning of sociological theory, research methods, and substantive concepts and topics in the discipline.
There is no admission or selection process for this program. Once you are admitted to UCCS Online, you will simply declare your major or double major.
During fall and spring terms, courses are typically 16 weeks long. A small percentage may be eight-week courses. During the summer term, the courses are a mix of four (4) and eight (8) weeks long.
Online learning will offer you the flexibility to study at the best place and time for you. You can choose a pace that is sustainable for your lifestyle, which can help you take into account your current career, family, and other commitments outside of school.
Additionally, at UCCS Online, our online programs are taught by the same faculty who teach on campus, which means you're earning the same high quality degree as traditional students, and your diploma will not mention that your degree was earned online.
The online sociology program has four double major options, and each program also takes 24 months to complete. Completing two degrees in the same time it would take to complete one increases your competitiveness in the job market or acceptance into a graduate program.